In another reason to celebrate May Day, also known as Workers' Day, Bristol-based LGRC Associates Ltd is delighted to announce the successful transition of this national business into majority employee ownership.
LGRC has been operating with a highly successful shadow arrangement in place for the last 12 months to ensure a smooth transition on the big day.  Over the same period, the company has grown very significantly, consolidating its position as the leading provider of locum and consultancy services to the local council sector in England.
Founding company director Nick Randle OBE has been elected  chairman for the current year before handing over the role to a partner in due course.  Wendy Randle, also a founding company director, is company secretary.
Familiar LGRC faces are also taking on board directorships and key roles:
Steve Milton becomes Vice-Chairman
Louise Steele becomes Finance Director
Karen Crowhurst becomes board Director
David McKnight becomes Chief Executive
Janet Eustace takes on the chairmanship of the LGRC Associates Partners' Employee Ownership Trust – which holds the transitioned company shares on behalf of the employees, represents the employees interests to the board, appoints trust directors to the board and works to manage the business.
As the company enters this new phase of its development, Nick and Wendy Randle have begun to pass control of the company to the Employee Ownership Trust (EOT) which now holds shares, appoints Trust directors and helps the main board manage the company on behalf of the group of employee partners who work for LGRC. It will also oversee the employee partners' bonus arrangements which will be similar to the "John Lewis" model
Nick Randle OBE, chairman of LGRC, said:
"As our retirement approaches, it was incredibly important to Wendy and me that  LGRC continues to thrive and to deliver the vision that brought it into being.  What better way to achieve that, than by a transition to employee ownership, empowering the people who helped make this highly successful business what it is today, to manage its future .
James de le Vingne, chief executive of the Employee Ownership Association (EOA), said:
"We congratulate our members, LGRC Associates Ltd, on its transition to employee ownership; securing the ethos, values and culture of the business.
"Businesses that give employees a stake and a say build trust and shared responsibility, uniting leaders and employees behind a common purpose, and leaving businesses in a better position to flex and adapt."
An EOT is an increasingly popular model of company ownership and management. This transition will lay the foundations for the future development of LGRC, which has an ambitious business plan to provide more high-quality skills and services to councils who are facing times of change.
As part of the transition process the founders, Nick and Wendy Randle addressed a non-binding, but well received, advisory letter of wishes to future boards of the company and its employee-owned trust.  The letter set out the founders' vision for the business and wishes for the future, as a reference for future generations of partners who will manage the business going forward.
LGRC was founded in 2014 by a small group of three directors, and in the time since then, has evolved to be the leading provider of temporary skills ,resources and expertise to the Local Council sector. With hundreds of successful assignments completed, the company has a strong reputation with clients and a wide portfolio of services it can offer.
LGRC is recruiting more experienced and qualified Clerks and RFO's for locum and consultancy assignments nationwide
Calling qualified and experienced Town and Parish Council Clerks or RFOs who may be considering a change of direction in 2023. LGRC Associates, the largest Independent Professional Resource Services provider in the Local Council Sector is seeking new freelance associates and full partners to help meet demand from our large and increasing base of Client Councils. We have a constant demand for Locums and Consultants working on a range of management challenges in all types of council.
We would be pleased to consider applications from motivated and resourceful professionals with CiLCA and/or an appropriate accounting qualification and good Local Council experience. Associates and partners should be prepared to travel and undertake contracts with a mix of remote and on site working. You should be confident that you can work in different Local Council environments and have the skills and confidence to diagnose and tactfully resolve problems with an objective professional approach.
LGRC is in the process of becoming an employee owned enterprise and we have two types of associate. All new associates work with LGRC initially on a freelance basis but with appropriate experience and performance in initial assignments, can be considered for a partnership in the company. Partners have employee status and an exclusive relationship with LGRC and are eligible to hold roles relating to the running of the company including as trustees of the Employee Ownership Trust and as main board directors. Partners benefit from participation in profit sharing and eligibility for additional employee benefits provided by the company.
Work as an LGRC associate can be both interesting and rewarding. We need good people nationwide but most especially in the Northampton, Hertfordshire , Cambridgeshire and Bedfordshire area, The South West and the North of England.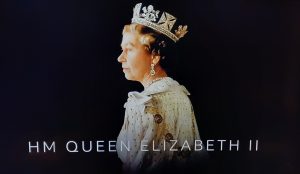 Nick and Wendy Randle and all the Partners and Associates at the Local Government Resource Centre join with the Royal Family and the nation in mourning the passing of Her Majesty Queen Elizabeth II. We recognise the sense of  loss expressed by King Charles III at the point of his accession to the throne and wish him well as he commences his reign.
In 2022 LGRC will commence a transition from being a company owned and managed by its founders to become one owned and managed by its employee partners.
LGRC was founded in 2014 by a small group of three directors  and in the time since then has evolved to be the leading provider of temporary skills and resources to the Local Council sector. With hundreds of successful assignments completed the company has a strong reputation with clients and a wide portfolio of services it can offer. In 2021/22 the company turnover has grown by more than 50%.
Now the company is entering a new phase of its development as the current owners Nick and Wendy Randle begin to pass control of the company to an Employee Owned Trust ( EOT) which will hold shares , appoint directors and manage the company on behalf of a group of employee partners who work for LGRC.  An EOT is similar to the "John Lewis" model of company ownership and management. This transition will lay the foundations for the future development of the company which has an ambitious business plan to provide more high quality skills and services to councils who are facing times of change.
Managing Director Nick Randle commented " LGRC has far exceeded our expectations of it when we first established the  service. Now we are providing a sound framework for the future as Wendy and I prepare to slowly step back once the EOT is established. The 5 year business plan is realistic but very exciting going forward".
As part of the transition LGRC appointed a new General Manager, David McKnight in September 2021. That successful appointment has laid the foundation for the creation of the EOT. David said "LGRC, like any other successful business, needs to work at maintaining its market leadership.  Becoming an employee-owned trust helps us improve efficiency, makes us more cohesive, and engages our people in running the business, resulting in increased benefits for clients.
LGRC partners welcomed the plan following a partners meeting in January and some of their comments are set out here .
Louise Steele said "As Local Council practitioners we've devoted years of our lives, sometimes entire careers, to this important, and often quirky, grass-roots level of local government. We do it because we love the sector and local democracy. LGRC provides valuable services to Local Councils and by directly engaging us in the management of the company it will be even more effective at delivering the services councils need."
Steve Milton observed that "Nick and all of us here at LGRC aspire to deliver the very highest professional standards for every single client we support. Demand for our services has really exploded over the last few years and the new organisation structure is designed to meet the needs of Local Councils now and in the future. I'm super proud to be part of a team that delivers consistent results – providing top quality work for every one of our clients, every time.  To be invited to join the Board really is the highlight of my local government career."
Samantha Haywood commented "We believe that becoming an EOT will further bind partners together and enable us to continue being a high quality service provider for the local government sector with highly skilled, experienced, and engaged consultants committed and dedicated to improving Councils across the UK. Being part of an EOT has to be about the people and ensuring an efficient and effective service is provided every time."
LGRC has recently joined the Employee Ownership Association to share the experience of other companies who have made the journey to employee ownership and to learn how to make the most of the benefits of this form of company governance.
We hope this move will reinforce the experience that clients have of our service and further increase the range of services we can offer.
Local Councils have a significant role to play in addressing the climate change agenda within their communities and this has now become the number one public policy challenge of our lifetimes. Many councils have responded to by declaring a climate emergency and are looking to take action to eliminate carbon and other greenhouse gas emissions within their communities.
Now LGRC has developed a new Climate Change Healthcheck  to assess the current situation within a Local Council's area of operation and recommend an Action Plan. The emphasis is on practical actions that Local Councils can take and reflects best practice approaches such as those recommended by NALC and Friends of the Earth. It focusses on  things that Local Councils can realistically do and is based on in three areas of action,
Actions a Council can take with respect to its own assets ( Buildings, public open spaces etc.)
Actions that the Council can within its own community on its own or with partners
Actions the Council can take to educate the community on actions that they can take.
LGRC is now ready to assist Councils who are  in need of a framework to build their climate change action plans
Contact us today to discuss how this might work for your Council.
Think Globally, Act Locally
LGRC is pleased to welcome David Mcknight who joins us on 1st September as Company General Manager. David will pick up responsibility for working with clients and associates to set up and manage new assignments and administer  the company on a day to day basis. David has a strong background in business and the third sector including experience in managing consultancy operations. His experience within the Local Council Sector was formed as economic development manager for Melksham Town Council.
David is based in North Yorkshire which will also provide a focal point for developing LGRC operations in the north and we are now seeking additional applications from associates based north of Birmingham.
David's arrival will create capacity for company directors Nick & Wendy Randle to undertake further development work for the company. This will include launching new outsource products and further developing the associate training programme in the months ahead.
One of the benefits to arise from the difficult months of CoVid Lockdown has been the adoption of new technology  for remote working. This has helped us to ensure that the best skills available  around the country can be brought to bear  to address client problems.  We hope to continue to use remote working tools to ensure that we provide the best possible service to our clients.
After 6 successful years in operation LGRC is undergoing  a transition to a new operating structure.
As this is unfolding and  due to ongoing strong demand for our services we are seeking additional associates to undertake consultancy assignments in a range of technical areas, troubleshoot councils in difficulty or work as Locums in a variety of roles.  You will have a good understanding of Town Parish and Community Councils  gained either as a Clerk or Deputy Clerk, RFO or   councillor. If your background is  as an employee  you will ideally have CiLCA and may be able  to offer additional skills in technical areas such as HR, Finance, Governance, Asset Management or management of specific council services. If your background is as a member you will have a good understanding of how councils work and specific expertise in one of the technical areas above.
LGRCs future is as a partnership of technical experts working together and there will be opportunities for our associates to participate in managing and steering the company as well as undertaking fee paying assignments. If you are interested please visit our vacancies page  and complete the online application form.  LGRC Associates are placed on our register but no contractual obligation exists until an assignment contract is established.
In common with many UK organisations LGRC is monitoring the situation with respect to the Coronavirus pandemic and taking appropriate precautions in line with Government advice. LGRC works with and for Town Parish and Community Councils across England and Wales and we therefore have regular contacts with clients in all parts of the country. As of Monday 16th March our approach to continuing operations is as set out below. This approach will evolve both in line with Government requirements and the needs of our client councils.
Our first priority will be to continue to serve existing clients with ongoing contracts  to the best of our ability and in line with existing agreements. We will attempt to achieve all the deliverables in existing contracts and to ensure that our existing clients needs are met. In doing so we will also have regard to any particular policy adopted by our clients in respect of their response to the Coronavirus. We will, where possible, avoid direct visits to Councils and alternatively make use of videoconferencing facilities to interact with them if this is appropriate.
We will continue to issue proposals for new contracts with new or returning clients. In doing so however we will reserve any discussion of commencement date until we are notified that we are successful in winning the business. If commencement date is "of the essence" in respect of any contract then we will undertake a specific discussion on this point as part of the proposal process. We will undertake new contracts strictly on the basis of the availability of appropriate resources. We will  not commence a contract unless, at the commencement, we have all appropriate resources available complete it to an appropriate quality standard.
If, due to circumstances outside our control, we are not able to achieve the required outputs for any client in the required timeframe we will work with them to  achieve alternatives which are as close as possible to those committed or  to amend the agreement to mutually acceptable alternatives. In the event that no such alternatives  are achievable we will work to terminate contracts on the basis of minimising the losses of both LGRC and the client.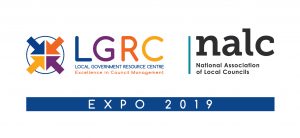 Local Government Resource Centre Associates (LGRC) and the National Association of Local Councils (NALC) have established a new partnership to stage the 2019 Local Council EXPO on 21stJune 2019 at Chateau Impney, in Droitwich, Worcestershire. This follows the highly successful event held in 2016 at the same venue.
Every Town, Parish or Community, Councillor, Clerk or anyone with a general interest in effective Local Councils will benefit from attending the EXPO. It will be by far the largest event taking place anywhere in the UK for those with an interest in operating effective modern Councils.The event will include an exhibition of the best products and services available to local councils together with demonstrations of the latest technology. With all-day entry there will also be an opportunity to speak in depth to a range of experts about how the use of new products can enhance operational efficiency and effectiveness. In addition, there will be a programme of demonstrations, presentations and discussions running throughout the day in rooms adjacent to the exhibition hall focussing on practical topics of specific interest to Modern  Local Councils.
The EXPO takes place once again in the purpose-built exhibition hall in the picturesque grounds of Chateau Impney. There is ample parking available and there will be a café operating throughout the day on the mezzanine overlooking the exhibition hall. While nowhere in England or Wales is more than 4 hours from the venue some hotel accommodation is available at the hotel for those who wish to make their journey to and from the EXPO over two days.
The new partnership between LGRC and NALC brings together the sector's foremost professional services company and the national representative body for Local Councilsworking with County Associations to support, promote and improve local councils. Acting together, we are confident EXPO 2019 will be a unique focal event in local council calendars and will provide a valuable experience for all participants which significantly moves forward the understanding of how modern councils can operate.
Further details of the EXPO can be found at http://www.lgrcexpo.com
LGRC's mission is to provide flexible resources and additional skilled capacity to Local Councils.  We  now also support the sector by providing a free service for Town, Parish and Community Councils  to advertise vacancies for their permanent, full time or part time staff. LGRC's website is viewed on a regular basis by experienced and qualified Local Council practitioners and is a recruitment hub for Councils and potential staff.
LGRC enters 2018 in very good shape.
We are working on two significant development assignments in connection with Local Government reorganization in Dorset.
We also have a number of long and short term locum assignments around the country and a range of consultancy projects including staffing reviews, job evaluations, developing strategic plans and providing whole council training.
In 2018 we will be seeking to expand our Associate database to meet increasing demand particularly for skilled and flexible Locums who are able to problem solve for councils in difficulty.
Nick Randle